Post by Virginia Lewis on Jun 1, 2008 17:30:55 GMT -5
Magical People & Creatures
Blind Woodsman
[/size][/color][/u]: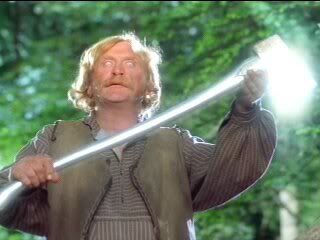 Yes, he is a blind woodsman and if you ever question this, he may respond by saying "have you ever seen a tree, move?" He is no ordinary woodsman though. He possesses a magic ax which when swung, will break whatever its target is. His ax is not for sale though; if you want it, you have to guess his name. If you can not guess his name by the time he has chopped all the wood in his wheelbarrow, then he will cut off either your head or the head of your friend accompanying you. He finds great entertainment in this and suggests that it is the purpose of his existence. He keeps his name in his hat, but don't try to sneak your way past him because his hearing his excellent. And if you think his name is "Rumplestiltskin"...then I am afraid you're wrong. His name is....Juliet
Cupid
[/size][/color][/u]: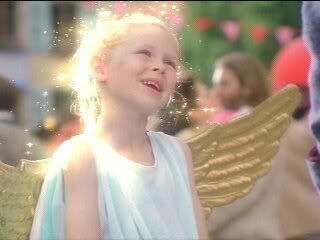 They mostly reside in Kissing Town. They have gold wings. They are able to tell a bit of the future, and if you give them a few coins, they may just be more helpful than you think. They know more than you assume.
Dwarfs
[/size][/color][/u]: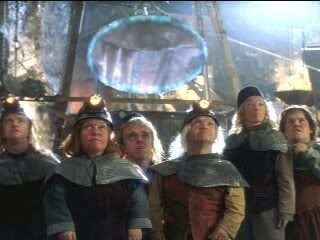 Dwarfs are small little creatures. They are very secretive because they know how to make certain things that no other people can make, and so they do not want others to steal their secrets. For that reason, if you invade their privacy, they will kill you. With that said however, they can also be very helpful if you need something. Sometimes it's a relief to see a dwarf, but other times, it's something to be way of.
Gold Fish
[/size][/color][/u]: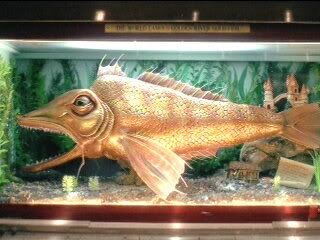 The Golden River Gold Fish is a magical fish indeed. It is literally made of gold and is kept on the bottom level of a boat in a glass box. Once you touch something will your golden touch, then it is gone until you return to the fish. With it, is a small hammer as well as a notice that reads "Break only in financial emergency" along with a small poem that reads:
Stick your finger
In my mouth,
Then turn around
Till you face South.
Touch a thing
That you would prize
And you will not
Believe your eyes.
Here is magic to behold
All that glitters can be gold.
Gypsies
[/size][/color][/u]: Gypsies travel in groups and do not stay in one place for very long. At night, they gather around the campfire to dance and sing songs. They are a dangerous group to be around, but as long as you do not insult them, you should be alright. Do not refuse what they offer, but do not consume what they give you, which may include hedgehogs. If they ask you to dance or sing a song, and you do not, then you will be insulting their hospitality which is not the smartest thing to do. They can read your palm and your future with tarot cards. They are also the only group of people who know how to catch magic birds, which they keep in cages. Part of the reason they are so dangerous is because they are able to set curses on you, and will do so if you have wronged them in any way. They will either chase you until they catch you, or curse you in a horrible way.
(picture soon to come)
Magic Birds
[/size][/color][/u]: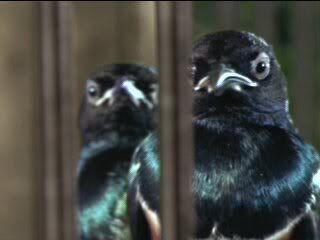 These small, colourfully winged birds are able to talk and therefore communicate with humans. They are very rare, and very hard to catch; the only people who know how and are able to are gypsies. Some people eat them, hoping to consume their magic. Others clip their wings and sell them to rich, wealthy people who are able to buy them for a hefty price. If you however, help these birds then they will help you in return, even more than once.
Singing Ring
[/size][/color][/u]: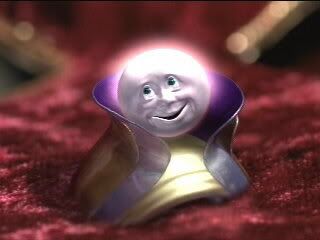 This ring is a very special one. It sings songs in rhyme and when put on your love's finger, she has no choice but to say yes. It comes with a lifetime guarantee of love. It costs 7000 Wendells but those who can afford it, can't resist its unique qualities.
Tooth Fairy
[/size][/color][/u]: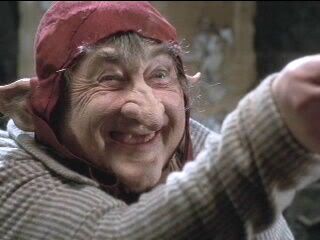 The Tooth Fairy, also know as the Prison Dentist, resides in Snow White's Memorial Prison. If you want anything bought, sold or made, you must visit the Tooth Fairy and he will get it done for you, at a fair price of course. Appointments are necessary, and the straps that will be put on you on when seated as to ensure you don't move. You will also be given candy upon every visit.
Trolls
[/size][/color][/u]: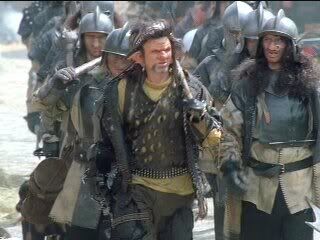 Most trolls live in the Troll Kingdom, but some can also be seen in other kingdoms, and even prison. They have a strong dislike for Prince Wendell because of the fact that he has nice fertile, rich land and they have a disgusting polluted land. They are rather ugly creatures, and are very ferocious. You do not want to cross paths with them, because they don't necessarily need a reason to try to kill you other than pure pleasure. They also seem to have a strange obsession with shoes and leather.